Speaker Madigan Highlights CISCO Annual Luncheon – Friday, May 4, 2018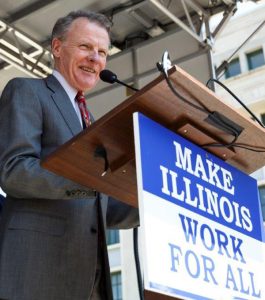 Register now for CISCO's 30th Annual Luncheon set for Friday, May 4, 2018 at Maggiano's Little Italy in Chicago, 516 N. Clark St.
The Luncheon will feature recognition of our Labor Advocate, Public Body and Educator of the Year awards, as well as presentations to our 2018 Scholarship Award recipients.
Illinois Speaker of the House Michael J. Madigan has been an ardent supporter of working class families – especially the men and women in the union construction industry.  With his leadership, the state has passed Capital and infrastructure spending bills that have benefitted the industry and residents.  He has also helped pass legislation that has protected and bolstered Prevailing Wage laws.
Sponsorships are also available.  To learn how to sponsor and register, click here to download  the Luncheon Registration form.
ABOUT THE LUNCHEON
Each year, near the end of April or early May, CISCO holds an Annual Luncheon.  The meeting is highlighted by a keynote speaker whose topic is relevant to the union construction industry, and Scholarship Awards are presented to four top high school seniors and two top continuing education students.  Below is a photo from this year's event.