CISCO Hosts Record-Breaking Luncheon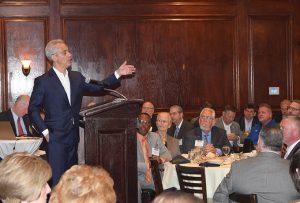 It was a record-breaking luncheon in a number of ways.
First, the audience turnout was more than 350 at the Chicago Maggiano's on Clark Street (most ever for that venue, as well as for a CISCO Luncheon) as Mayor Rahm Emanuel provided an enlightening overview of many of Chicago's construction projects and initiatives.  Embedded within those descriptions were other well-documented records as last year's crane permits was a post-recession record.  In addition, the Mayor cited other recent Chicago firsts in his 20-minute keynote address.
Below is a small sampling of the day in pictures.  To view more of the photos, click here.  Pictured below: 1) The large audience listens to Mayor Emanuel's address; 2) CISCO Board member Maurice King – VP at IBEW Local 134 (left) and Tony LaPorte, Business Agent with IBEW Local 134; 3) Illinois AFL-CIO Secretary-Treasurer Tim Drea (left) and IL AFL-CIO Legislative Director Jason Keller.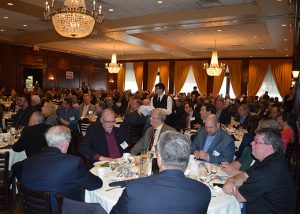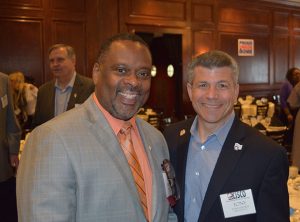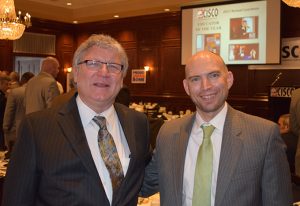 ABOUT THE LUNCHEON
Each year, near the end of April or early May, CISCO holds an Annual Luncheon.  The meeting is highlighted by a keynote speaker whose topic is relevant to the union construction industry, and Scholarship Awards are presented to four top high school seniors and two top continuing education students.  Below is a photo from this year's event.