CISCO Annual Meeting "Impressive" as Sen. Dick Durbin is Guest Speaker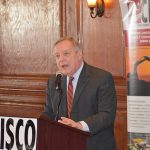 Many of CISCO's members said the Annual Meeting was impressive featuring guest speaker Sen. Dick Durbin (D-IL), the presentation of its Pride in Construction Awards, and the reaffirmation of its 2019 Board of Directors.
In his remarks to a crowded room of 275 attendees, Senator Durbin declared that "In Illinois, the war on labor is over," he said. "We are going to start working together in this state again."
Sen. Durbin also said the creation of the middle class was due to the labor movement. He said after World War II, labor unions represented working men and women to make sure they took home a paycheck, and could afford a house, a car, a vacation, and save for their kids' college tuition.
Sen. Durbin concluded by saying, "CISCO, we need you more than ever. To make sure that we have the men and women and contractors prepared to do the work. My job is to make sure we put that infrastructure bill together in Washington," he said.
Executive Director Dan Allen then introduced Educator of the Year Steve Cervenka, Teacher from the DuPage Tech Center (top photo); Labor Advocate of the Year, Marc Poulos, Executive Director of III-FFC (middle photo); and Public Body of the Year The Chicago Transit Authority (bottom photo).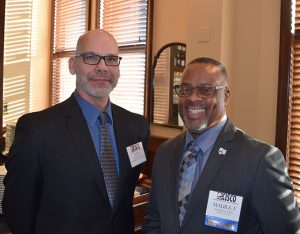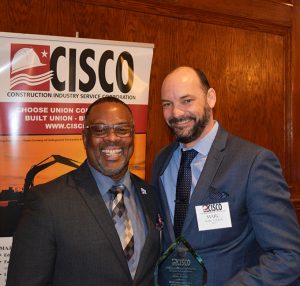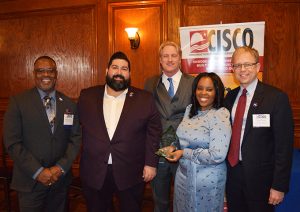 The event concluded with the recognition of the Project of the Year Award winners.
Each year, near the end of January, CISCO holds an Annual Meeting to elect or retain board members, board officers and approve its annual budget. The meeting is highlighted by a keynote speaker, and its Pride in Construction Awards are presented to winners in select construction categories, as well as to individuals who have demonstrated exemplary leadership in the areas of education, labor conciliation and local government. More than 200 guests regularly attend the breakfast meeting.