ANNUAL MEETING – JANUARY 31, 2014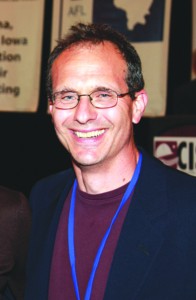 CISCO welcomes Keynote Speaker University of Illinois Professor Robert Bruno to its Annual Meeting on Friday, January 31 at Maggiano's Little Italy, 1901 Woodfield Road in Schaumburg.  The meeting also features the 2013 Pride in Construction Award presentations.
Bruno is a professor in the School of Labor & Employment Relations at the University of Illinois and the Director of the Labor Education Program in Chicago. In the faculty and staff directory website page, he states, "I became a professor because I believe that it is the best way for me to act on behalf of working-class men and women.  Labor & Employment Relations has a long standing and significant commitment to labor studies and the institutions that support collective bargaining."
His research focuses broadly on working-class and union studies issues.  Bruno has taught many different industrial relations courses and has specialized in labor history, steward training and working-class studies.  Bruno earned his Ph.D. in Political Theory from New York University and his M.A. in Political Science from Bowling Green State University.
For more information on registering for this event, please call CISCO at (630) 472-9411 or click here to download the registration form.
Each year, near the end of January, CISCO holds an Annual Meeting to elect or retain board members, board officers and approve its annual budget. The meeting is highlighted by a keynote speaker, and its Pride in Construction Awards are presented to winners in select construction categories, as well as to individuals who have demonstrated exemplary leadership in the areas of education, labor conciliation and local government. More than 200 guests regularly attend the breakfast meeting.