Despite Major Snowstorm, Members Turn Out For CISCO Annual Meeting Recognizing Award Winning Projects
The show had to go on!  CISCO hosted its Annual Meeting to a crowd of 115 very hearty guests who braved a serious snowstorm and attended the February 9th event.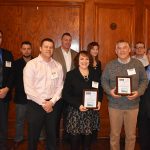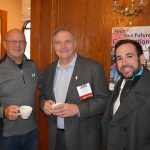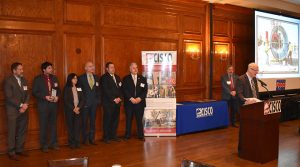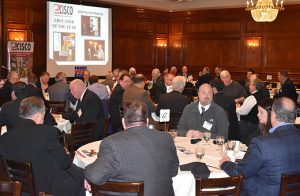 CISCO recognized 7 different construction projects that were chosen in December for their quality in construction, design, safety record and impact on the community.  To view more pictures of the event, click here.
To read the detailed press release about the winning entries, click here.  To view the photos of the winning projects, click here.
In addition, CISCO affirmed the nominations for all of the Board positions, including its Executive Officers.  CISCO's new Board President is Maurice King, Vice President of IBEW Local 134.  Its new Vice President will be S.J. Peters, Executive Director of PCA Midwest and the Plumbing Council Midwest.  Other officers remain the same as Frank Furco stays on Treasurer and John Cronin as Secretary.  Furco is Business Manager/Financial Secretary for IBEW Local 701, while Cronin is President of Trinity Roofing Service, Inc. and represents the Chicago Roofing Contractors Association.

Each year, near the end of January, CISCO holds an Annual Meeting to elect or retain board members, board officers and approve its annual budget. The meeting is highlighted by a keynote speaker, and its Pride in Construction Awards are presented to winners in select construction categories, as well as to individuals who have demonstrated exemplary leadership in the areas of education, labor conciliation and local government. More than 200 guests regularly attend the breakfast meeting.