CISCO Golf Outing – Fun Without the Sun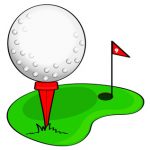 For the first time in 12 years, CISCO's members and guests played golf without any sunshine on a perfect, overcast, cool day, and had a blast at Bloomingdale Golf Club!
CISCO'S Project of the Year Award is kicking off its 14th year of accepting applications for some of the best construction projects of the past 18 months. The award gives general contractors, owners, engineers and architects a chance to submit projects in six different categories that include the areas of new construction, renovation/rehabilitation, residential construction and infrastructure.
The deadline for applications is 5:00 p.m. Wednesday, Dec. 5, 2018. For more information, contact Gary Karafiat, Director of Communications & Public Affairs at 630.472.9411 or via email: gary@cisco.org. In addition, interested submitters should visit www.cisco.org/projects-of-the-year/ to download the easy three-step application form.
The outing was a sellout once again as more than 140 golfers turned out for the event. Generous purchases of raffle tickets provided at least $3,000 for CISCO's charity Gateway to Learning.
After golf, the crowd enjoyed a great barbeque lunch, and many of the guests walked away with a fun prize. Below are some of the day's photo memories, and to see more photos, click here.