2017 Scholarship Winners to be Honored at CISCO Luncheon – April 21

The 2017 Scholarship Award recipients will be honored at Luncheon.  Don't miss this great event!
2016 Scholarship Winners Recognized During CISCO Luncheon 
Pictured below are the 2016 class of scholarship winners:  Back row/from left: Daniel Garza (continuing education), Kyle Zielinski (4-year), Diana Martinez (2-year), and front row/from left: Samantha Perez (4-year), Rilea Petersen (4-year) and Kaitlin Boers (2-year).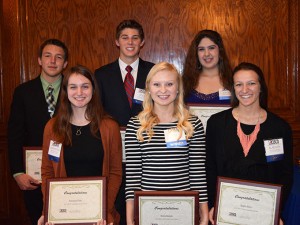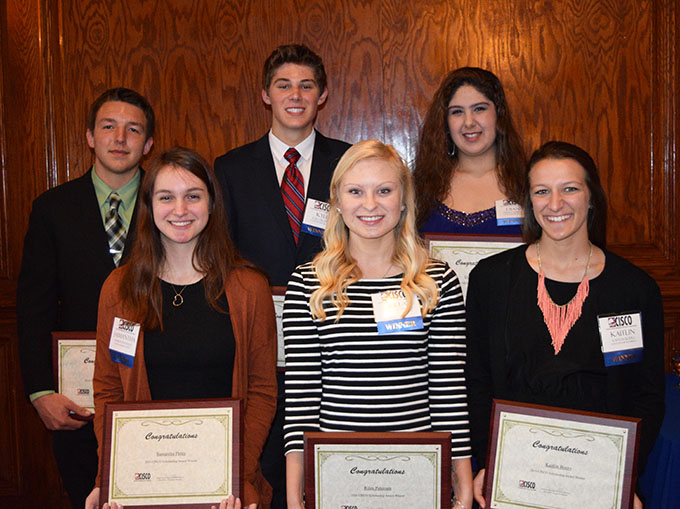 CISCO Board Announces 2016 Scholarship Award Winners
Four-year scholarships:
Kyle Zielinski – Prospect High School
Rilea Petersen – Richmond-Burton High School
Samantha Perez – Downers Grove South High School
Two-year scholarships:
Diana Martinez – Argo Community High School
Kaitlin Boers – Lamoille Community High School
Continuing Education scholarship:
Daniel Garza – Indiana University Northwest
CISCO's long-standing Scholarship Program added a third, 4-year scholarship for high school seniors who are planning on attending a 4-year university or college.  The other two categories are for seniors who plan on attending a two-year community college, and for building trade or contractor employees who are returning to school for continuing education purposes.  To read the official press release that announces the winners, please click here.