CISCO Scholarship Program Launches – Application Deadline: Feb. 22, 2019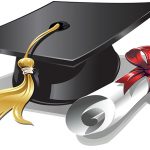 CISCO is now accepting applications for its 2019 Scholarship Program. The three different categories enable a wider range of students of both union building trade members and union contractor employees to apply.
CISCO offers (3), four-year scholarships to high school seniors; (2), two-year awards for seniors planning on attending a community college; and (2), two-year continuing education awards to union members or contractor employees.
All applications and accompanying documents must be postmarked by February 22, 2019. For more details, click here. To download the applications, click on the following category options: 1) Four-Year for Seniors; 2) Two-Year Community College for Seniors; 3) Two-Year Continuing Education.
For additional help or questions, contact CISCO at 630.472.9411