CISCO Announces Onset of Project of the Year Awards – Application Deadline Dec. 5, 2018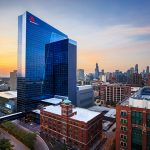 CISCO'S Project of the Year Award is kicking off its 14th year of accepting applications for some of the best construction projects of the past 18 months. The award gives general contractors, owners, engineers and architects a chance to submit projects in six different categories that include the areas of new construction, renovation/rehabilitation, residential construction and infrastructure.
The deadline for applications is 5:00 p.m. Wednesday, Dec. 5, 2018. For more information, contact Gary Karafiat, Director of Communications & Public Affairs at 630.472.9411 or via email: gary@cisco.org. To download the application form, just click here.
CISCO Board Announces Selections For Top 2017 Construction Projects
CISCO's Board of Directors recently determined which construction projects were winners in six different categories. The closeness of the voting was an indication of the quality of the competition. The top choices were:
New Construction – Chicago (+ $20 m): McCormick Place Hotel & Event Center; Submitted by Clark Construction Group – Chicago.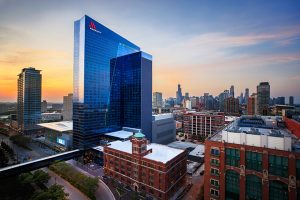 New Construction – Suburbs (+ $20 m): Zurich North America HQ; Submitted by Clayco, Inc.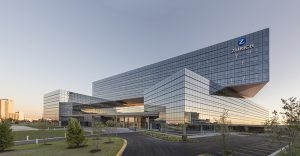 New Construction – City/Suburbs (Under $20 m): Peoples Gas Training Center; Submitted by Ujamaa Construction, Inc.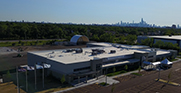 Infrastructure: Jane Addams Memorial Tollway (I-90) Rebuilding and Widening Project; Submitted by Illinois Tollway.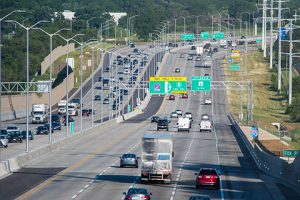 Rehabilitation: The Yard at Chicago Shakespeare Theater; Submitted by Bulley & Andrews.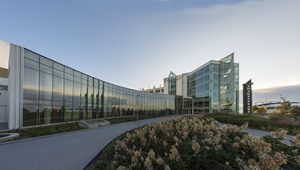 Residential: SixForty North Wells; Submitted by Lendlease (US) Construction, Inc.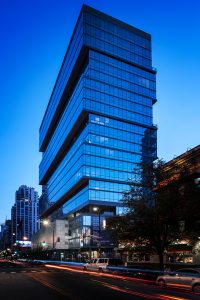 Special Mention: Plumbers Local 130 JAC Training Center; Submitted by W.E. O'Neil Construction.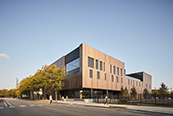 To read the detailed press release about the winning entries, click here. Formal presentations to the winning project teams will occur during CISCO's Annual Meeting, Friday, February 9, 2018 at Maggiano's Little Italy, 1901 Woodfield Road in Schaumburg.
Registration and Breakfast begin at 8:00 a.m. with the formal program starting at 9:00 a.m. To register, contact Julia Mulvey at (630) 472-9411 or via email – julia@cisco.org.
Winners are selected based on the project's design, quality of construction, safety record, and impact on the surrounding community.