CISCO's Annual Golf Outing is Monday, Sept. 12!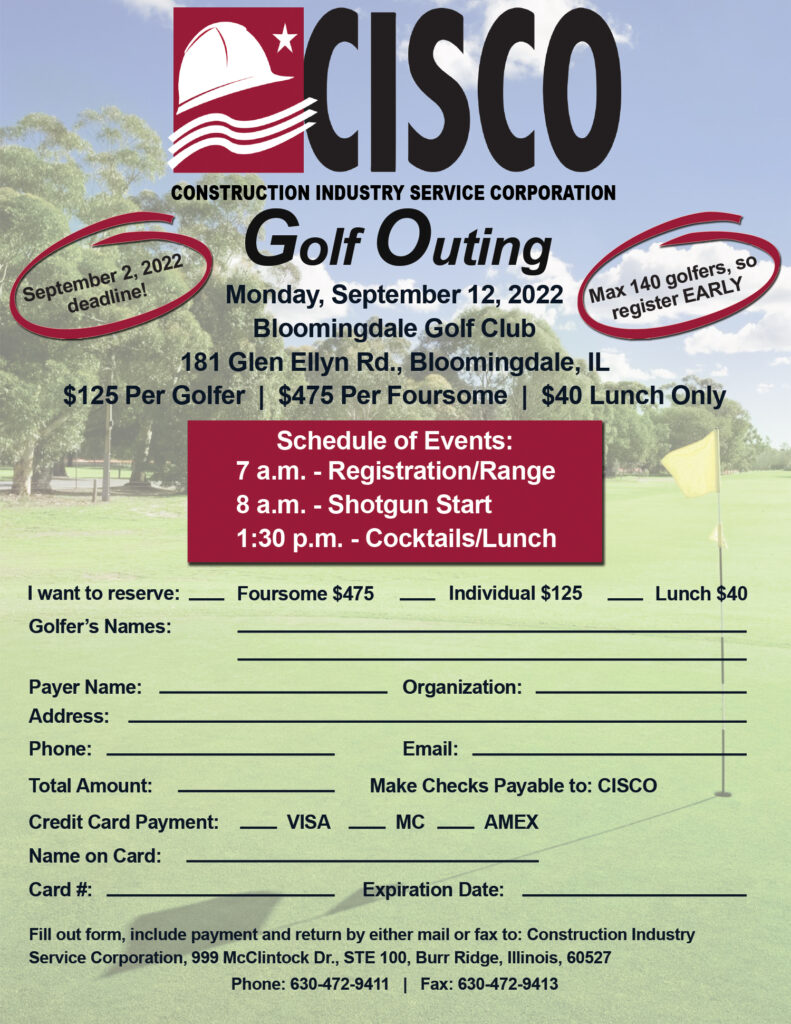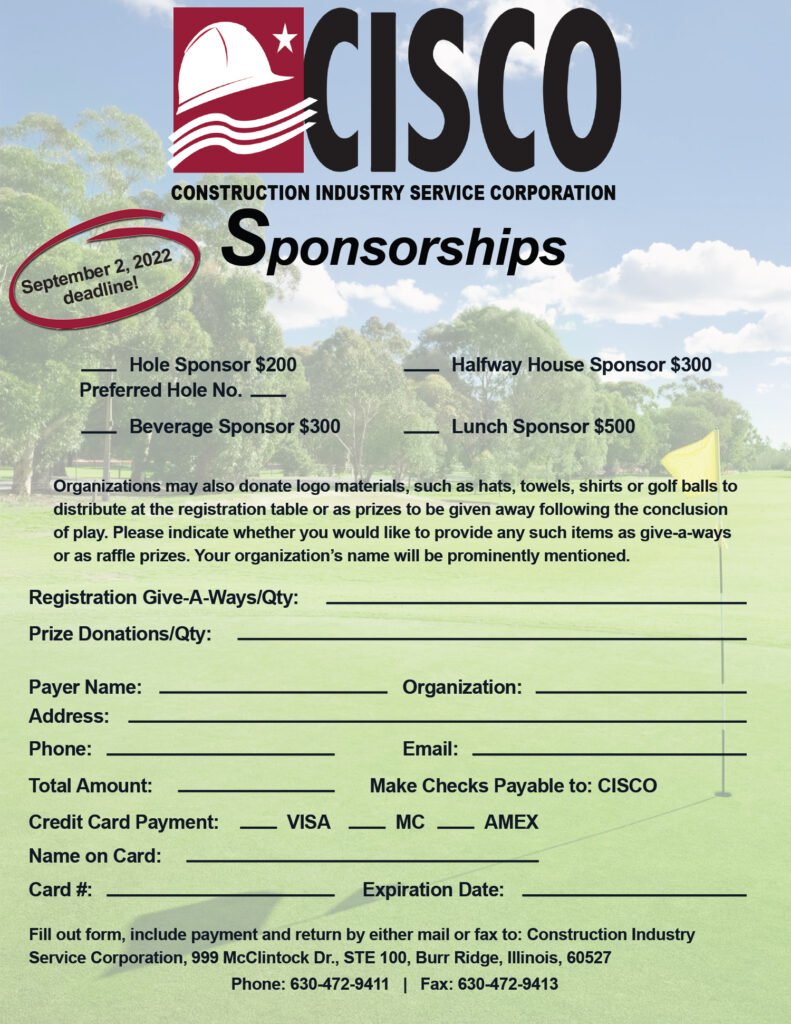 CISCO Annual Luncheon Hits Home Run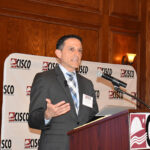 CISCO's Annual Luncheon touched all the bases with a dynamic keynote speaker, the glowing faces and families of 5 scholarship winners, and a surprise presentation to two long-term board members. And for good measure, about 250 guests enjoyed a delicious lunch last week courtesy of Maggiano's Little Italy in Schaumburg.
The event featured Keynote Speaker Javier Ramirez, Deputy Director of Field Operation for the Federal Mediation & Conciliation Service (FMCS), the recognition ceremony of CISCO's 2022 Scholarship Award winners, and the honoring of CISCO's Board Members Jim McGlynn and Dave Henderson, who were marking their 30th and 25th years of serving on the board, respectively.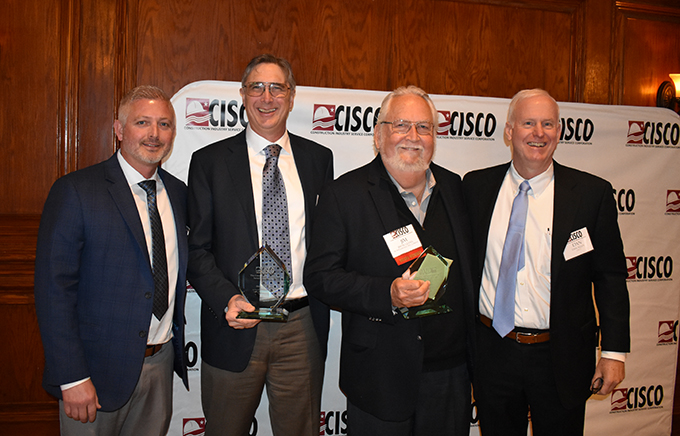 In his remarks, Javier Ramirez talked about his childhood and remembered three phrases of wisdom from his parents that have helped shape his career: 1) Do the right thing; 2) Try to help others, and 3) Let your work speak for you.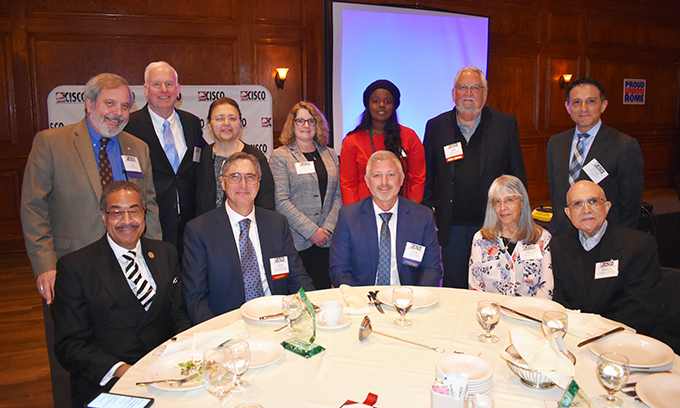 He said that the FMCS was formed to help create labor peace. "Collaboration, communication, early intervention and third party mediation are all good tools to negotiate a contract," Ramirez said.
"In construction, too often, negotiators think it is a badge of honor to avoid federal mediation," he added. "But the industry should not feel embarrassed to take that route."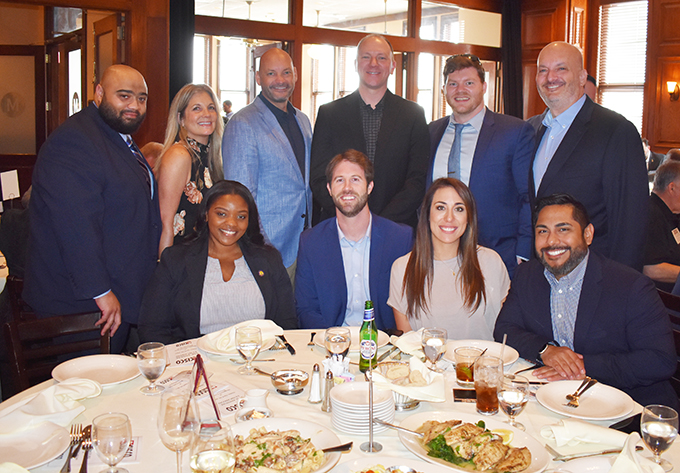 To see more photos of the event, click here.





CISCO/CPS Skilled Trades Career Fair Draws More Than 3,000 Students
Another CISCO partnering effort – this time with Chicago Public Schools and the Chicago Cook Workforce Partnership – attracted more than 3,000 students to McCormick Place for a three day (March 22-24) Career Fair that featured 12 different building trades and dozens of contractors, pre-apprentice programs and other organizations.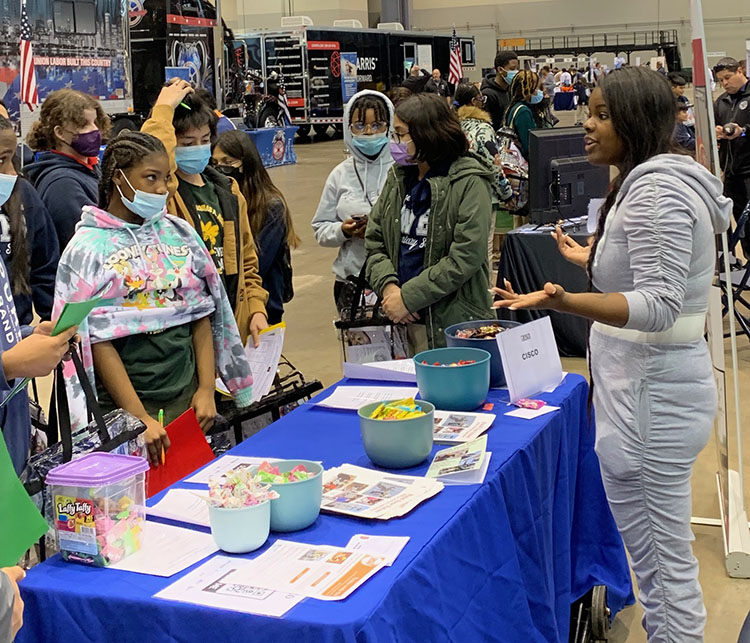 Open to CPS students only, the goal of the Career Fair was to expose and connect students at risk of becoming disconnected from work and school after graduation, with the necessary information and tools to explore a career in the skilled trades.















CISCO Unveils 2021 Annual Report
CISCO's Annual Report is hot off the presses, and contains last year's accomplishments, as well as a look in the future of the union construction industry. To read and print the report, click here.
ILEPI Video: The Value of Union Apprenticeships
Please take a look at the YouTube link below provided by Executive Director of the Illinois Economic Policy Institute (ILEPI), Frank Manzo IV. This is another tool we can use in our efforts to highlight why strong enforcement of the Illinois Prevailing Wage Act is vital in ensuring the future of Union apprenticeship programs and strong wages for Illinois families in the Union construction industry. Watch the video – click here.
CISCO Board Announces Selections For Top 2021 Construction Projects
CISCO's Board of Directors recently determined which construction projects were winners in six different construction categories – part of CISCO's Annual Pride in Construction Awards for Projects of the Year. Among the entries submitted by General Contractors, Builders, Architects and other organizations, the top choices were:
New Construction – Chicago (+$20m):
Midway Security Checkpoint Expansion; GC – F.H. Paschen; Cook County.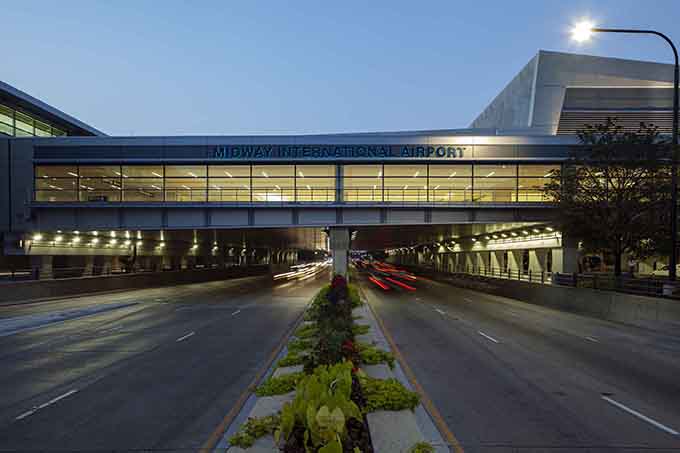 New Construction – Suburbs (+ $20m):
Forester Hotel; GC – William A. Randolph; Lake County.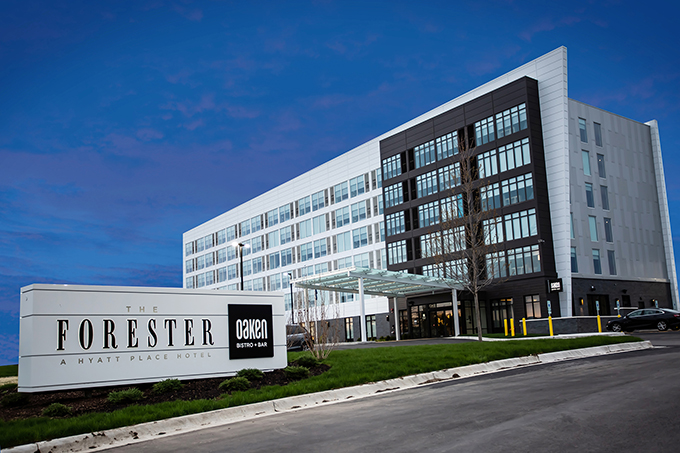 New Construction – City/Suburbs (Under $20m): Kane County Multi-Use Facility; GC – R.C. Wegman; Kane County.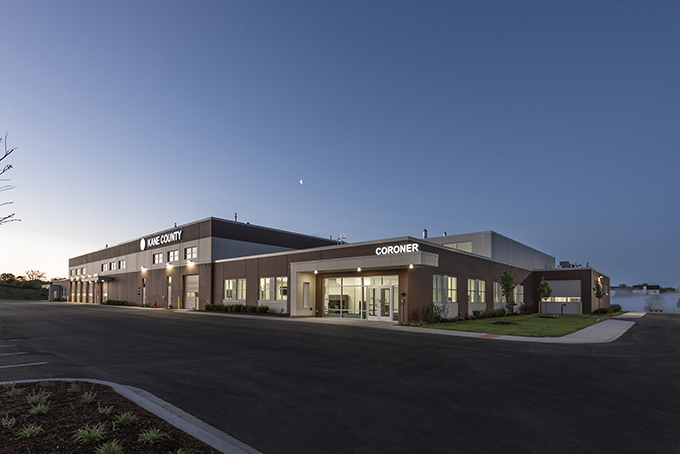 Infrastructure: I-294 Mile Long Bridge; GC – F. H. Paschen; Cook County.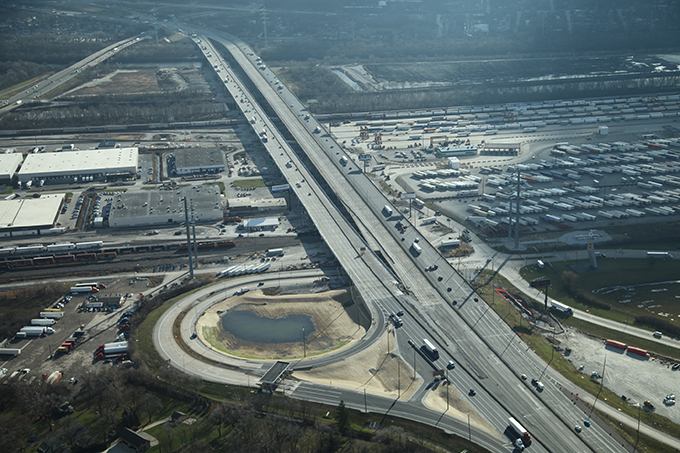 Rehabilitation: Queen Bee School District Additions/Renovations; GC – Riley Construction; DuPage County.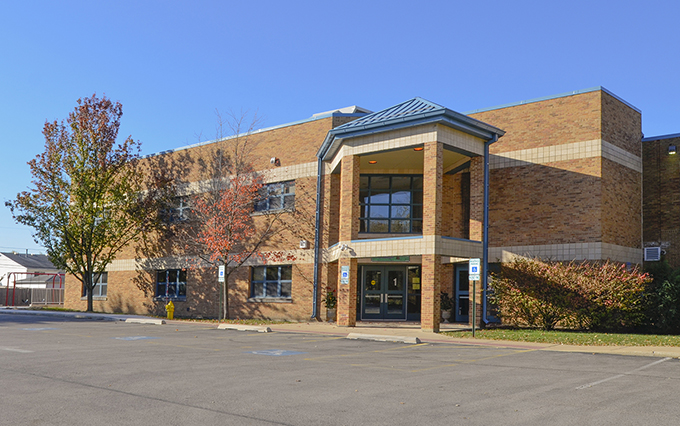 Residential: Westerly; GC – James McHugh Construction; Cook County.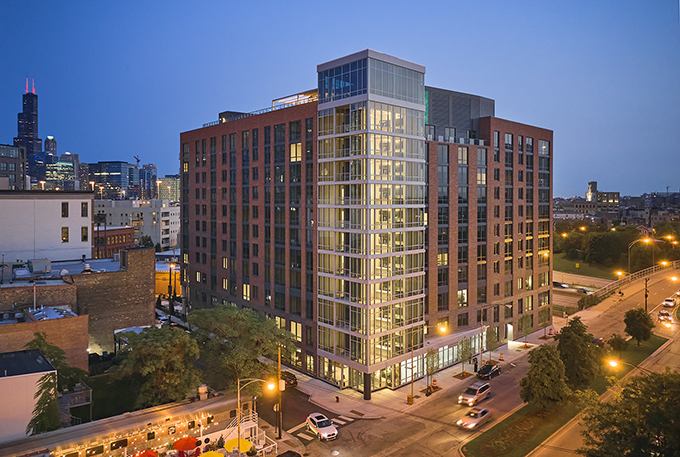 CISCO wishes to recognize each and every entry for its quality of construction, design, impact on the community and safety record. Even under extreme circumstances, amidst an unprecedented pandemic, general contractors, subcontractors and the men and women who construct these buildings collaborated to stay safe, stay on time, and within budget to complete these amazing projects.

















































































CISCO Golf Outing Enjoys Another Successful Day Of Fun and Charity Benefits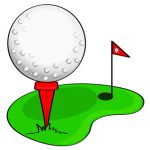 Ideal weather and a fun, full house of golfers got to relax on a Monday to start off the week right.
See photos below. For more pictures, click here.