CISCO Annual Luncheon Hits Home Run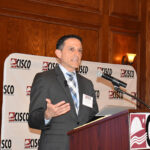 CISCO's Annual Luncheon touched all the bases with a dynamic keynote speaker, the glowing faces and families of 5 scholarship winners, and a surprise presentation to two long-term board members. And for good measure, about 250 guests enjoyed a delicious lunch last week courtesy of Maggiano's Little Italy in Schaumburg.
The event featured Keynote Speaker Javier Ramirez, Deputy Director of Field Operation for the Federal Mediation & Conciliation Service (FMCS), the recognition ceremony of CISCO's 2022 Scholarship Award winners, and the honoring of CISCO's Board Members Jim McGlynn and Dave Henderson, who were marking their 30th and 25th years of serving on the board, respectively.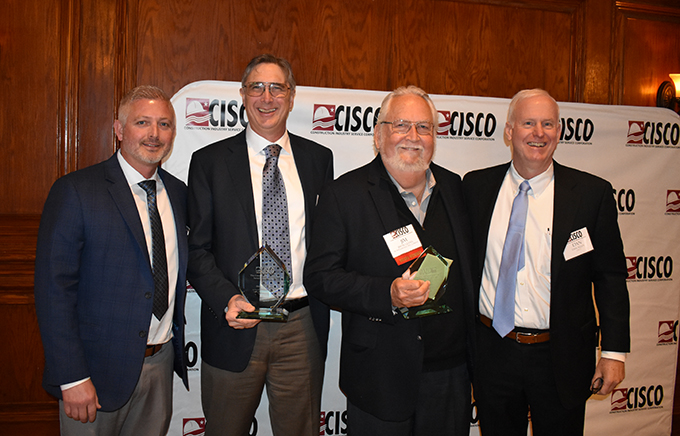 In his remarks, Javier Ramirez talked about his childhood and remembered three phrases of wisdom from his parents that have helped shape his career: 1) Do the right thing; 2) Try to help others, and 3) Let your work speak for you
.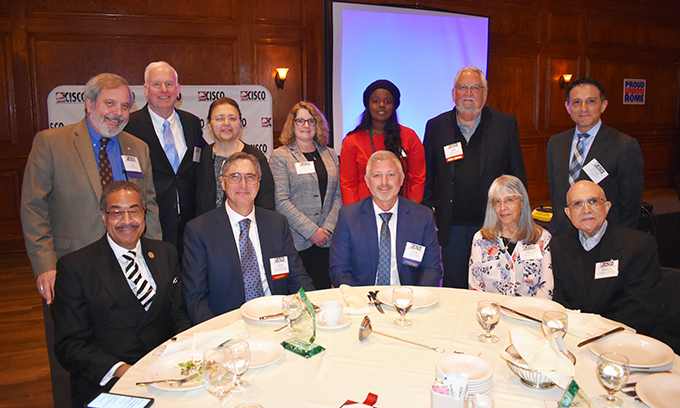 He said that the FMCS was formed to help create labor peace. "Collaboration, communication, early intervention and third party mediation are all good tools to negotiate a contract," Ramirez said.
"In construction, too often, negotiators think it is a badge of honor to avoid federal mediation," he added. "But the industry should not feel embarrassed to take that route."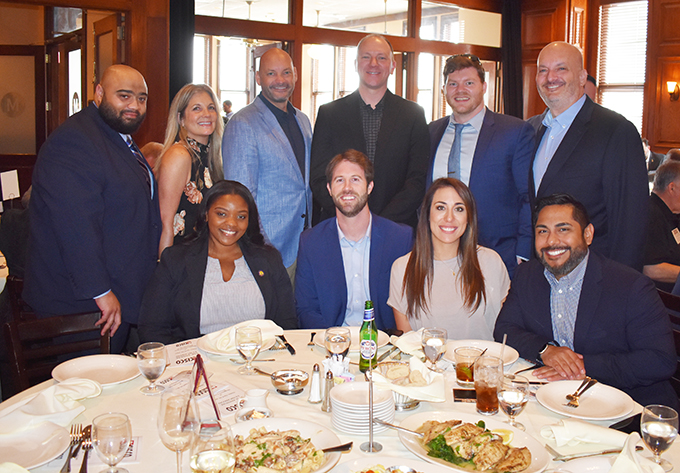 To see more photos of the event, click here.
ABOUT THE LUNCHEON
Each year, near the end of April or early May, CISCO holds an Annual Luncheon. The meeting is highlighted by a keynote speaker whose topic is relevant to the union construction industry, and Scholarship Awards are presented to four top high school seniors and two top continuing education students. Below is a photo from this year's event.