The Construction Industry Service Corporation (CISCO) is a non-profit labor management association founded in 1988 in an effort to promote cooperative, non-adversarial relationships between members of labor and management. Our membership is made up of labor unions and contractor associations from all of the unionized construction trades in Cook, DuPage, Lake, McHenry, Kane, and Kendall Counties. Collectively, we represent over 8,000 union contractors and 140,000 union construction workers.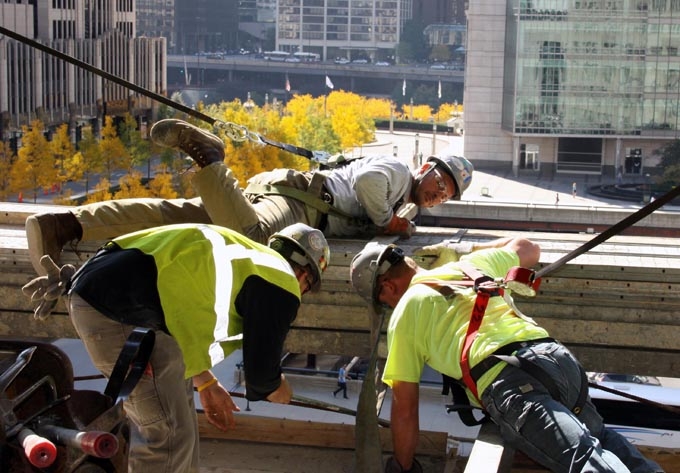 CISCO's primary mission is to strengthen the unionized construction market in the greater Chicagoland area. In union construction, labor-management cooperation is directly related to market share, and in order to build market share, it takes the cooperation of the entire industry. Here's why we feel it is working:
• In Northeastern Illinois, labor and management have maintained
non-adversarial relationships for decades, which have allowed
the industry to progress more quickly. By working together, labor
and management can enhance the overall quality of the industry,
which benefits everyone.
• Unions building trades and contractors hold a dominant market
share in construction in the Chicago Metropolitan area. One
of the main contributors to this success is the cooperative
relationship that exists between labor and management.
At CISCO, we are always looking for new ways to promote union construction and provide valuable services to all of our member organizations.
At CISCO, the door is always open to those who can benefit from our assistance, and we hope to continue the tradition of labor-management cooperation that has benefited the union construction industry in Northeastern Illinois.
Your organization can benefit from being connected to this labor-management cooperation. Click here to join.