CISCO's Legislative Committee
is made up of over 40 representatives from Labor and Management and meets throughout the year to discuss legislation of interest and work toward a consensus opinion and unified legislative action on important issues. CISCO only takes an official position on an issue when there is a consensus among its members.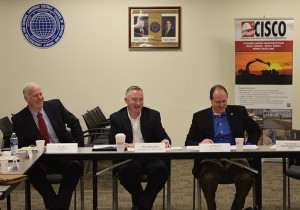 For information on joining CISCO's Legislative Committee or for more info on any of the legislation listed, call CISCO at (630) 472-9411.