CISCO Accepting Applications for Annual Project of the Year
Oct. 3, 2022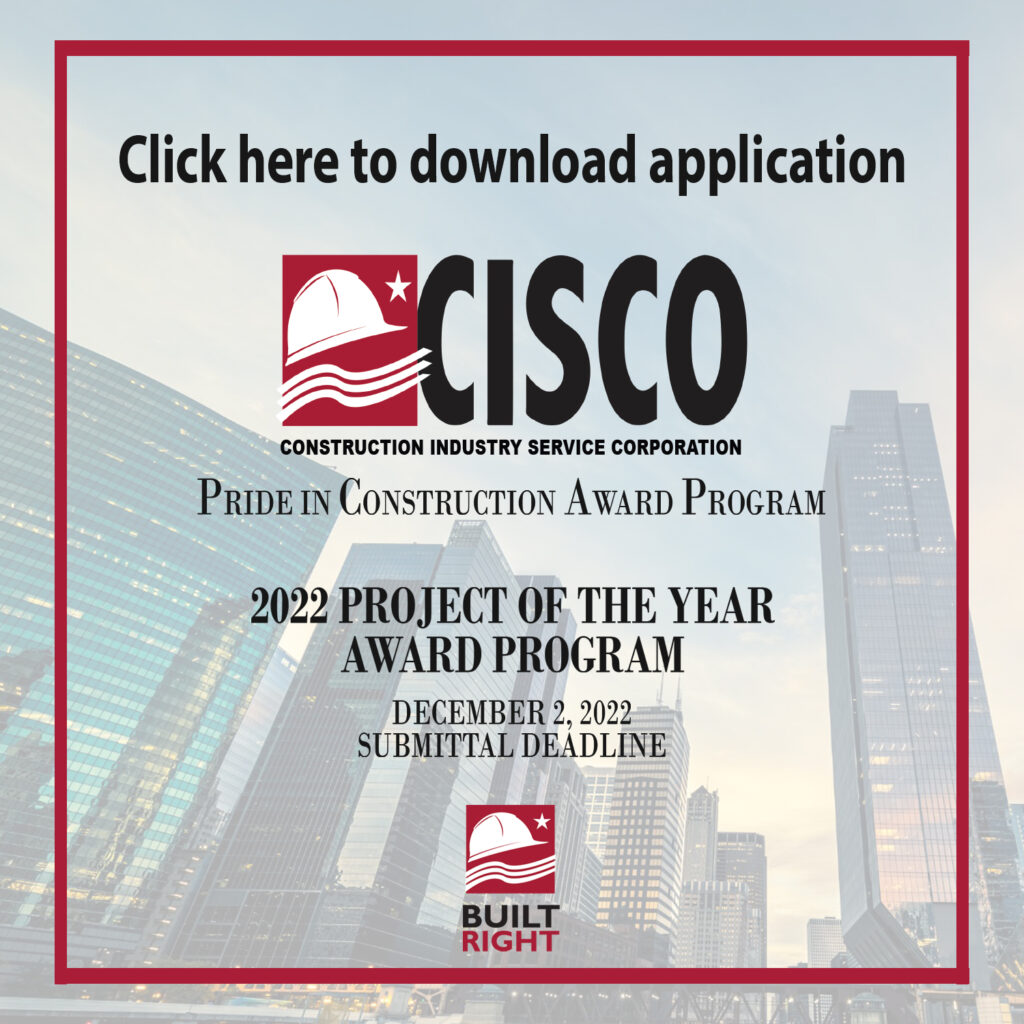 BURR RIDGE – CISCO'S Project of the Year Award is kicking off its 18th year of accepting applications for some of the best construction projects of the past 18 months, through May 2021 – December 2022.
The award gives general contractors, owners, engineers and architects a chance to submit projects in six (6) different categories, which include the areas of new construction, renovation/rehabilitation, residential construction and infrastructure.
The deadline for applications is 5 p.m. Friday, December 2, 2022. For more information, contact CISCO'S Director of Communications and Public Affairs Director Jennifer Rice, at 630-472-9411 or via email at: jennifer@cisco.org.