CISCO CANCELS GOLF OUTING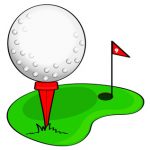 In case you missed it, CISCO has had to make the tough decision to cancel its very popular golf outing that was scheduled for September 14, 2020.
After 11 straight years of rain-free outings, it took a pandemic to end that great run. CISCO will take a mulligan, and the outing will be back with gusto next year with the same fun, raffle prizes, tasty BBQ luncheon and hopefully great weather.
PHOTOS BELOW ARE FROM LAST YEAR'S OUTING! SEE YOU IN 2021!